Everything You Need to Know About Enterprise Architecture (EA)
As software becomes more powerful, organizations have a more comprehensive range of options to automate their processes and make business improvements. Effective information technology (IT) organizations support business goals and turn IT into an enabler. How can IT organizations achieve this? When done well, enterprise architecture (EA) creates a bridge between where the business wants to go and how their IT team gets them there. How can your organization start an EA initiative or benefit more from their current efforts?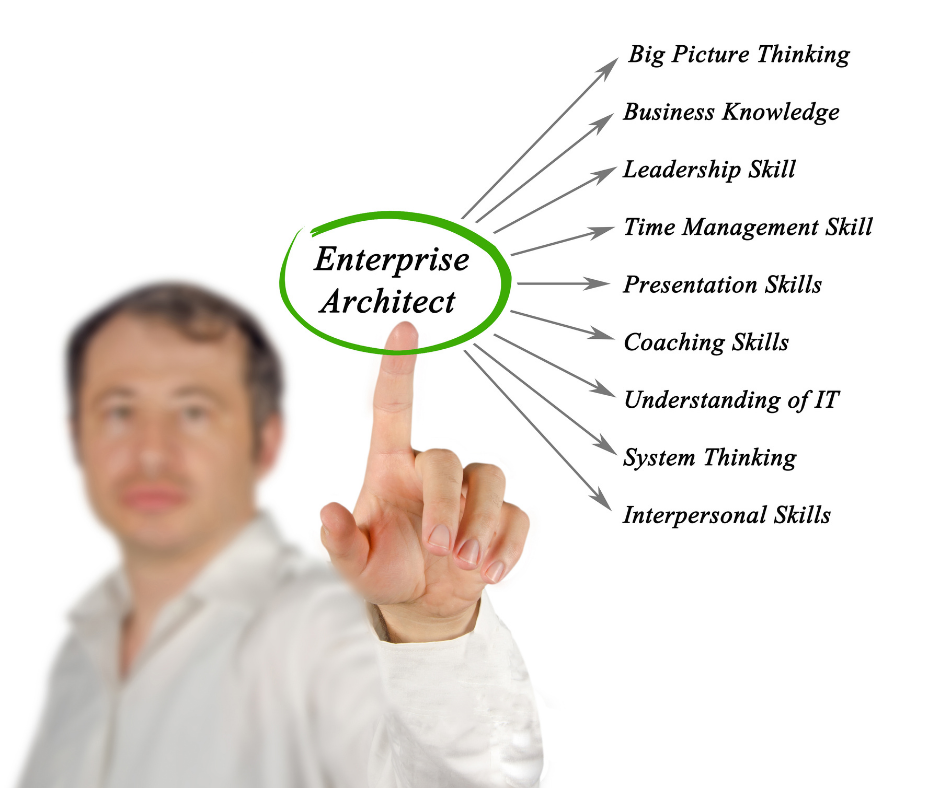 What is it?
Gartner defines enterprise architecture as "… a discipline for proactively and holistically leading enterprise responses to disruptive forces by identifying and analyzing the execution of change toward desired business vision and outcomes." A few common frameworks have evolved for preparing EAs, including TOGAF, Zachman, NIST, and FEAF. IT sponsored early EA initiatives to help businesses understand how technology could help them. Many early adopters of those frameworks experienced projects that collapsed under the burden of over-ambitious initiatives that were ineffective at capturing, presenting, and understanding the multi-dimension EA puzzle.
What Can it do?
Done well, an EA is a top-down business-driven process where the business defines what it wants to accomplish in the next few years and then plans for how IT can enable those goals. By capturing both business and IT plans into a common, comprehensive, and understandable set of documentation, EAs can create an environment where IT figures out how to use technology to support business goals effectively. Organizations focused on improvement and innovation can develop a vision of who they want to be soon and focus their energy on getting there.
At the minimum, an EA plan should consist of a business plan that drives application and data plans supported by a technology plan.
What Are the Key EA Elements?
The Project Management Institute (PMI) consistently stresses the importance of a project sponsor in the success of a project. The stronger the effective involvement of a business sponsor in a project, the more likely it is that the project will be successful and align with business goals. Enterprise architecture takes this sponsorship model to the next level. For IT to be a business enabler, the business needs to sponsor and champion the EA and drive change from the top down. Senior management's commitment to having a shared vision for the future and striving to ensure that the whole organization focuses on getting there leads to the success of enterprise architecture initiatives.

Business plan
Many organizations engage in annual business planning as part of the ongoing business management process. Based on communicated senior management goals, lower-level business unit plans roll up into successively bigger plans. Some organizations have extended that planning process to incorporate crucial elements into the EA business plan. Effective EA business plans need to go one layer deeper than "normal" business plans and articulate, document, and define critical as-is and should-be business processes. Furthermore, the EA business plan should address governance and organizational adjustments to align the current organization with its should-be state. IT's practical tools can streamline the annual cycle of preparing the "normal" business plans and the EA version of those plans.
Application plan
IT can document how applications support current business processes by reviewing the existing application portfolio. Based on a realistic understanding of the capabilities of that portfolio, IT affirms how effectively applications support as-is business processes. Furthermore, IT should forecast how well the current applications will support the future should-be business functions. An application portfolio retirement or refinement plan is a natural outcome of the gaps between what the applications can deliver and the business needs. This exercise can be challenging as IT staff sometimes have a vested interest in using legacy systems. Controlling for built-in bias is not easy. Careful selection of appropriate planning tools can make this process effective and efficient.
Data plan
Underneath the business processes and applications are the data the organization needs. Looking at the as-is and should-be state of the organization's data is another aspect of a good EA. Organizations need to understand the changes in the content and structure of the information they need to capture. Furthermore, they need to attempt to forecast data volume changes. Can the existing applications capture future data requirements? Can those applications support the new volumes, or will they collapse under the weight of substantially larger data volumes?
Many organizations have had data modeling projects spiral out of control. IT must ensure that they remain focused on data requirements crucial to its success. Selecting appropriate tools to support the data plan is vital to the success of the data plan.
Technology plan
An effective technology plan needs to support an IT evergreen policy (how often should the technology be refreshed) and communicate how it supports current and future application and data requirements. Consideration of future application and data requirements should drive the refresh of technology components to ensure that the new technology is an enabler and not an impediment. If the business expects exponential growth in data storage, the future storage environment should provide multi-tier performance options to different classes of applications. If the organization anticipates high availability and recovery requirements for future critical applications, then appropriate sites, servers, and storage components must be in place to meet new service level agreements for availability and fail-over. There are various tools available to capture the data needed to prepare an effective technology plan. IT asset management systems and DevOps tools contain some of the information used by a technology plan. IT needs to develop approaches to streamline data sharing between these different asset repositories.
How Can My Company Benefit From It?
How is IT valued in your organization? Is it seen as a necessary evil or an enabler?
Enterprise architectures have significant promise. Strong senior management sponsorship and commitment is the first step to realizing the benefits and avoiding the traps. The EA reality varies by organization. Some believe that "over time, businesses have the IT organization they deserve." That philosophy stems from whether management considers IT a necessary evil or an enabler. If the organization views IT as a cost center and not a partner, it is unlikely to invest in IT, and it wouldn't realize many IT benefits. When an organization sees IT as a partner, it has invested in its IT organization and sees an ongoing ROI from that investment. For those organizations that see IT as a necessary evil, it is unlikely that an EA initiative will work. However, if mutual trust between the business and IT exists, or that trust is building, EA may work for your organization.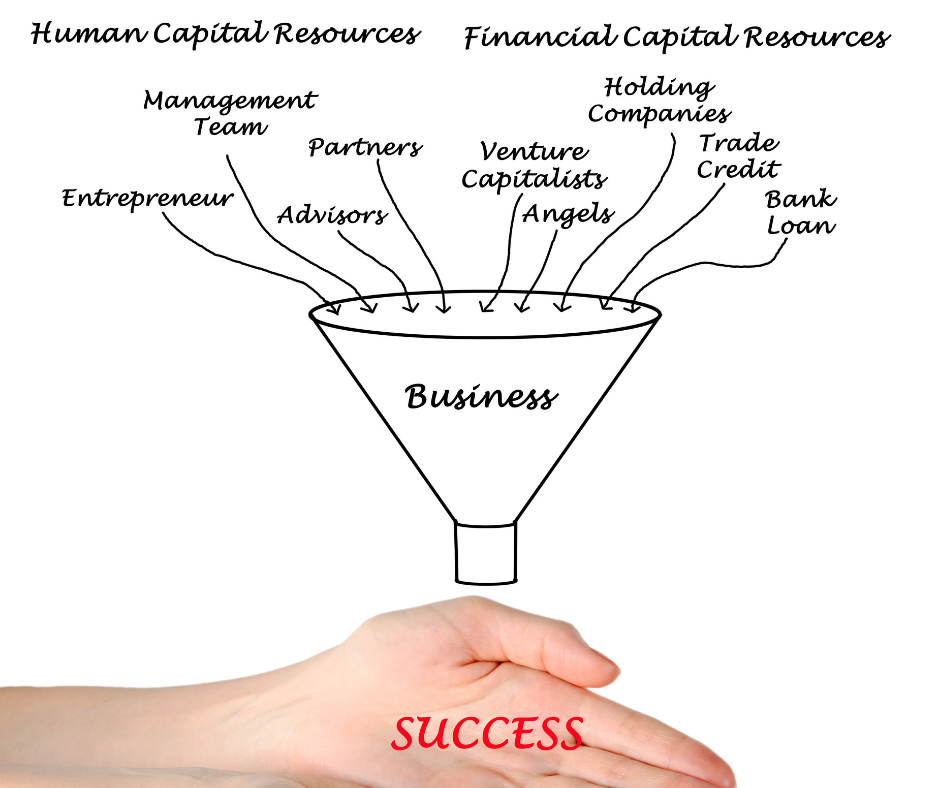 How to make EA work
IT suffers from the same communication challenges that many other professions have. Professions have developed specialized vocabularies that their professionals use to support efficient communication between themselves. TLAs (two or three letter acronyms) abound in the IT vocabulary; acronyms such as SLA (service level agreement) and SAN (storage array network) are the rule and not the exception. This type of IT-speak gets in the way of a good enterprise architecture. The business must effectively communicate with its IT organization for EA initiatives to succeed. It is reasonable for the company to expect IT to speak the business language. It is not practical to expect the rest of the organization to understand IT-speak.
Effective EAs have business requirements driving the process. Therefore, business individuals need to prepare and express their plans using their perspectives. IT needs to select practical tools to capture those business needs (business units, governance, marketplaces, processes, etc.) in ways the business can see the value and understand. Successful organizations seek out good return on investment (ROI) opportunities. The ROI from using EA tools must be obvious and immediate to sustain management buy-in into an EA initiative.
IT must strive to figure out how to enable the business to get from where it is to where it needs to be. Once the business needs are made available to IT, a sincere commitment to the EA process is necessary. Showing that commitment justifies the trust the business puts in IT is sustainability ensured. Figuring out both quick wins and establishing long-term plans can be effective EA strategies. By demonstrating the expected EA ROI and re-enforcing the need to continue to invest in the future use of IT within the organization, businesses can realize the promise of enterprise architecture.
Conclusion
Modern EA planning tools and solid senior management commitment underpin effective enterprise architecture initiatives. A strong top-down focus on business requirements to drive IT efforts is what organizations can expect from those initiatives. Effective EA business plans trigger the application and data plans supported by the technology plan. Shared trust between the business and its IT organization can create the environment needed for EA initiatives to succeed. A commitment from both parties to the EA process can drive significant value for an organization. Get in touch with us if you want to talk about enterprise architectures and see value from them.
Topics: Enterprise Architecture