Posted by

Punk POS ● Aug 4, 2020 11:02:00 AM
Should you build a mobile application?
Whether you're a small business or a large business, it is crucial to determine if your campaigns are working or not. Because campaigns cost money and you need to show a good amount of ROI to prove its success.
One of the key aspects of determining the success of your campaign is having a set of defined Key Performance Indicators (KPIs). KPIs are used to evaluate the success of your campaigns and to achieve your targets. There are several KPIs that various departments of a business process use, and at the end of the day, it's a combination of high-level KPIs and low-level KPIs that help in the growth of your business.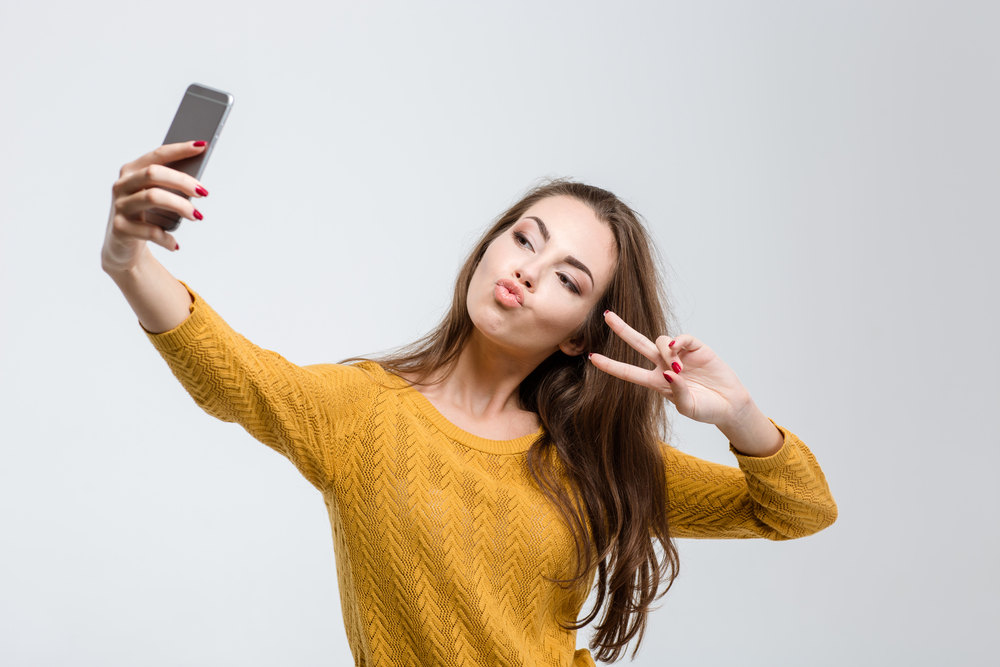 Here are a few metrics you can use as a KPI:
Customer Lifetime Value.

Inbound Marketing ROI.

Traffic-to-Lead Ratio (New Contact Rate)

Lead-to-Customer Ratio.

Landing Page Conversion Rates.

Organic Traffic.

Social Media Traffic (and Conversion Rates)

Mobile Traffic, Leads, and Conversion Rates.
Mobile responsive landing pages are the newest trend on the block and are an absolute necessity for every business. Landing pages capture important information from the visitors in exchange for an offer. This information could then be used by your sales and marketing teams to sharpen strategies. With adults spending over 3 hours on their mobile phones, it's important that your website is responsive and optimized for mobile phones and tablets.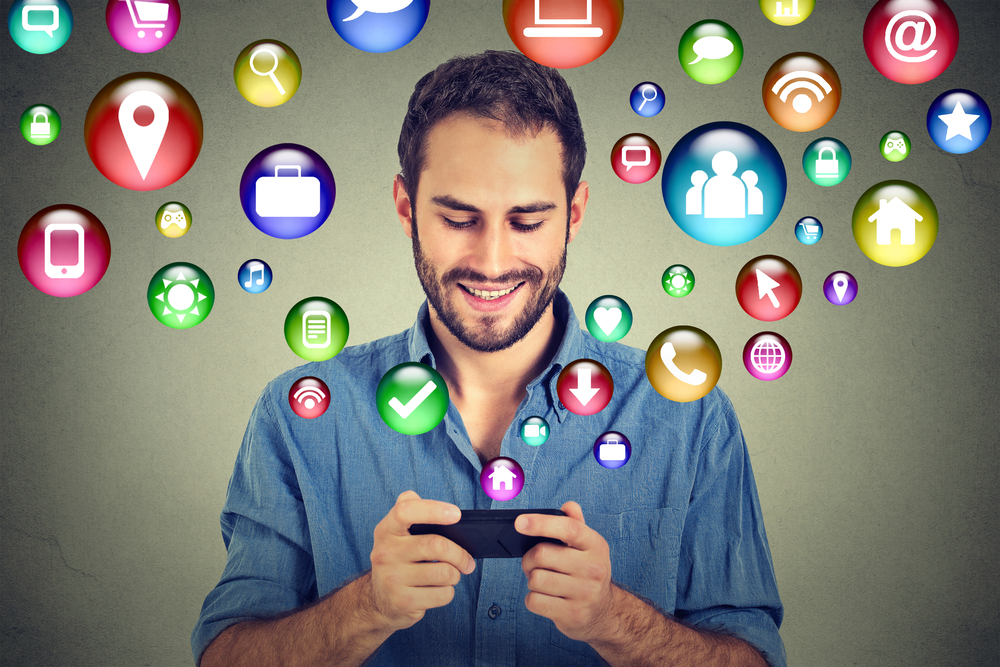 While we're talking about mobile responsive websites, let's also scratch the surface of mobile applications and if your business needs one.
Questions to consider if you really need an app:
Will the mobile app positively impact your business and bring in additional revenue?

Do you have separate goals and strategies for the app?

Do your competitors have a mobile app?

Are you solving a customer problem through the app to make their experience better?

Will you utilize the features of the phone to build a unique app?
If you found yourself answering yes to most of the questions, then allow us to give you a small crash course on what you need in place before you launch an app.
1. Conduct market research to understand your customers
This is step number one and the most important of them all. You need to know who your customers are, whether they're using mobile applications, and if they are, then which categories are they using more? Research on your customer will not only help in coming up with a content strategy but will also help in building it to the taste of its intended audience. Research is key to creating a good app.
2. Unique Value Proposition (UVP)
If you're catering to a young audience, is there a way you can gamify your app to get them more interested in using it? Don't just create an app, create one that'll help your brand stand out! You must have a UVP to get the customers to use your app.
3. Start marketing before you launch
Create a blog or a website and start putting out information about your app, and reach out to influencers to spread the word. Hype up your app before the release and get the momentum going. So when you finally launch the app you can start with a bang. Don't try to launch the app and then market it. You must start long before your app goes on floors to ensure enough people know about it when it does launch.
4. Content Strategy
Start engaging with your audience, and create an online community that's waiting for your app to hit the market. You could do this through your website/blog, newsletters, social media, and more! Have a content strategy in place for the pre-launch, launch, and post-launch phases. Create teasers for the pre-launch phase that will make the audience curious about the app.
5. App Store Optimization
Once you've launched the app, make sure it's visible. Optimize the mobile app in the play store just as you would with a website. Your app should have screenshots and videos of the app, and SEO-optimized descriptions and titles. Also, the faster you get those ratings and reviews coming in, the better!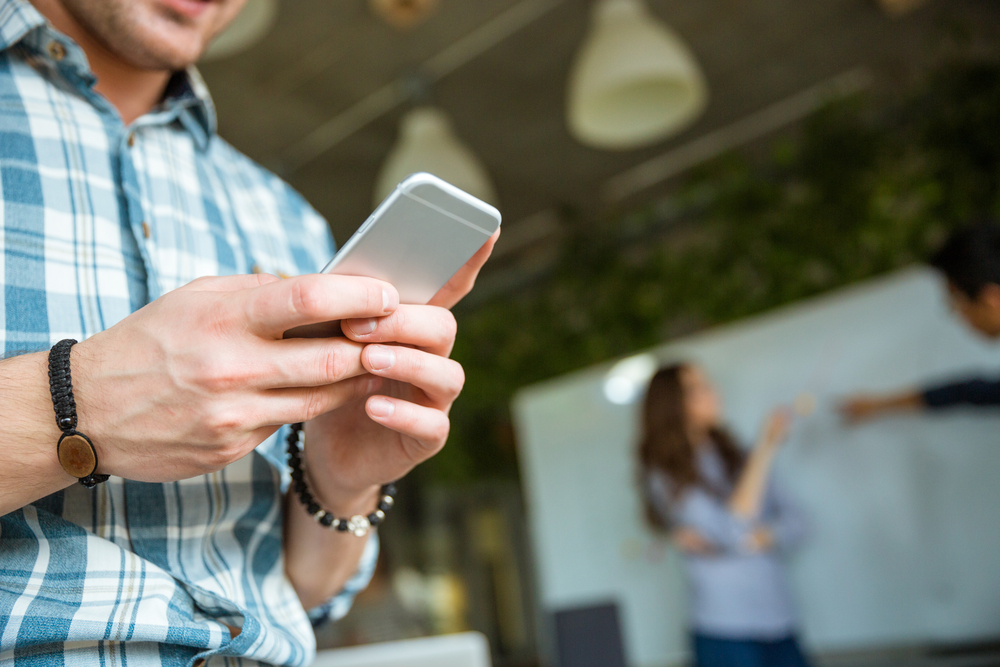 Wondering how to actually get started on building the app? You can hire an app developer to work on the project with you. Discuss your requirement with the developer and understand how an IOS app is different from an Android app or even a Windows app. Every platform has a different audience, and keep in mind that building an app for each platform costs differently. So understanding your audience and their spending behaviour is crucial to determine which platforms you need to be on.
You can hire freelancers through Toptal, Gigster, Fiverr (you can use our referral code while hunting for freelancers on Fiverr), Upwork and X-Team. Depending on the scale of the project and the platform, you can have your app built starting at about $500. But you do have to keep in mind that it could cost a lot more to build an app that's user-friendly and reflects the quality of your brand.
Create apps that will not just help in driving direct sales, but also apps that make sense for your brand, and also help in engaging with your audience. For example, if you're a brand that provides digital marketing services for companies, instead of creating an app that helps customers book appointments or get directions, you could consider creating an app where you have Podcasts or short audio lessons that you would normally write in a blog. Why? Because the average US adult spends over 50 minutes listening to audio via mobile apps. But you have to take this information with a bit of salt. Let's not forget that maybe your customers are just on Spotify or YouTube grooving to their favourite song.
It's important to establish what your app is going to do for your business and for your customers. Will using your app help them accumulate points to get a few dollars off the next time they shop with you, or will it help them virtually try on clothes or eyewear thanks to the camera feature?
Make sure your app is not just a replica of the website. If you don't have anything new to offer in the app, then you could consider working on having a responsive website that adjusts to the size of the screen.
Now that we've given you a comprehensive introduction on mobile apps, keep our pointers in mind while you consider if your brand needs a mobile application or not. Be sure to weigh the Pros and Cons of a mobile application before you take the leap of faith.
Topics: Business Process Automation, restaurant, retail, integrations, apps, mobile application